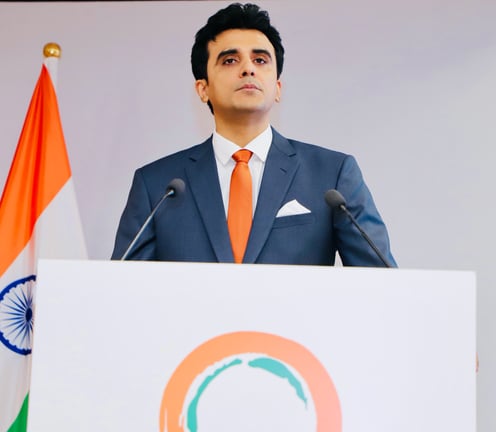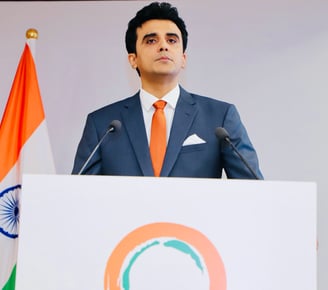 President & CEO
Chamber of Commerce, Sustainable Development & Foreign Relations
Since almost 2 decades, President and CEO of the Chamber of Commerce, Sustainable Development and Foreign Relations, Mr. Abhinav Balyan has been serving the domains of international relations, government affairs and human resources.
Under his leadership, in FY-2022-23, the chamber hosted delegations from over 40 nations and participated in the World Chambers Congress in Geneva, Switzerland. In December 2022, Mr. Balyan participated in a roundtable in Paris, chaired by the President of the Republic of Niger, to discuss financing for the country's economic and social development plan. In June 2023, his efforts led to the establishment of India's first Centre for Global South, which saw participation from diplomats of 54 countries and 6 policymakers, including 4 Union Ministers and the G20 Sherpa. To bring global opportunities to India, Mr. Balyan held series of meetings with business associations, international organisations and multilateral bodies under the 'International Connect' initiative of the chamber.
As the CEO of EduExl, he was successful in implementing a national livelihood program, providing a sustainable livelihood to thousands of rural women and elevating the organisation to No. 1 position in the national rankings by the Government of India. He also was responsible for establishing India's largest residential vocational training institute for rural women in one of the remotest districts of India. He has travelled extensively throughout Africa, the United States, Australia, New Zealand, the European Union, the Middle East and South East Asia to learn global best practices.