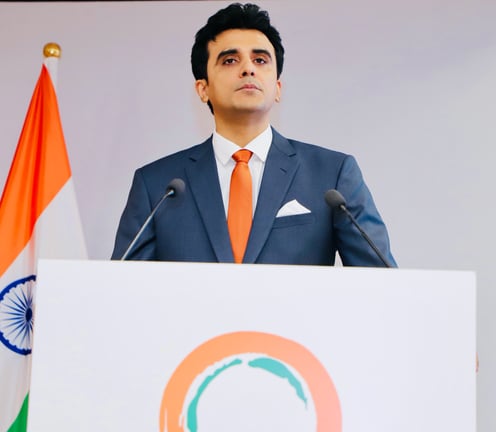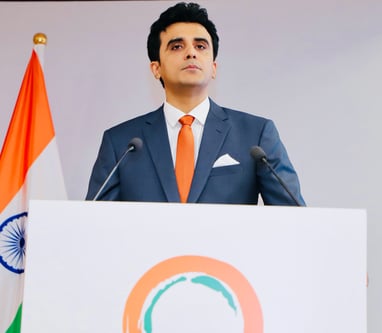 President & CEO
Chamber of Commerce, Sustainable Development & Foreign Relations
Abhinav Balyan is the President and Chief Executive officer of the Chamber of Commerce, Sustainable Development and Foreign Relations, India's premier Chamber of Commerce, headquartered in New Delhi. His work focuses primarily on foreign relations, global governance, technology and media, sustainable development and public policy.
As President and Director of the Board of Chamber India, he provides strategic direction and leadership to the chamber's numerous initiatives on global outreach, industry participation, diplomatic connections, research projects and fundraising.
He spearheads the chamber's initiatives to foster new international alliances, promote global best practices, and cultivate networks of active business leaders and entrepreneurs.
For over a decade, Abhinav has worked to advance public policy, industry promotion, international relations, and sustainable livelihood. As Chief Executive Officer of EduExl, he was successful in implementing a national livelihood program, providing a sustainable livelihood to thousands of people and elevating the company to the top of the national rankings. He has travelled extensively throughout Africa, the United States, Australia, New Zealand, the European Union, the Middle East and South East Asia to promote and learn good agricultural and rural development practices.